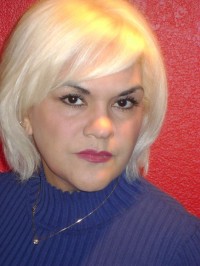 Phoenix I spent most of the day in meeting with Frances Gomez, her brother, and Teresa Castro, talking about her case and what could be done to resist foreclosures and win real relief for tens of thousands of homeowners facing this catastrophe because of federal and banking inaction here where this problem is ground zero in many neighborhoods. Over the last several weeks, I had been in touch with them frequently trying to unravel the mess made by Bank of America. Bottom line have several months of working on her mortgage modification with no notice, they auctioned her home of 30 years out from under her. Recently they have omitted, essentially, that they made some mistakes in the paperwork and communications.
A story featuring Frances in the USA Today on 5/5/10 written by Paul Kiel of ProPublica entitled "Homes Can be Lost when Banks Miscommunicate." I'll let him tell the story:
Frances Gomez, of Tempe, Ariz., lived in her house for over 30 years. Three years ago, she refinanced it with Countrywide, now part of Bank of America, for nearly $300,000. The home's value has declined dramatically, said Gomez, who put some of the money from the refinancing into her hair salon.
Last year, the recession forced her to close her shop. Gomez fell behind on her mortgage, and after striking out with a company that promised to work with Bank of America to get her a loan mod, she learned in December that her home was scheduled for foreclosure.
So Gomez applied herself. She twice succeeded in getting Bank of America to postpone the sale date, and she said she was assured it would not happen until her application was reviewed. Gomez had opened a smaller salon and understood there was a good chance she would qualify for a modification.
She was still waiting in March when a Realtor, representing the new owner of her home, showed up. Her house had sold at auction — for less than half of what Gomez owed. "They don't give you an opportunity," she said. "They just go and do it with no warning."
It's not supposed to work that way.