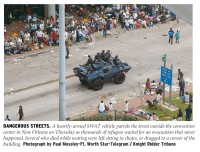 New Orleans Judge Terry Alacorn of Section L, Criminal District Court for the Parish of Orleans, told all of us in the jury pool that participating in citizen service as a juror was second only to military service in making the country work.  Maybe?  Definitely there were many in the pool with me who felt like they had been drafted and wished they were anywhere else!
There was a time in New Orleans where at the end of your service as a juror you received a certificate signed by a judge that was your "get out of jury duty" pass forever.  Then we were told that it was "one and done."  When called again some years ago, I marched down with my certificate to be told the obvious:  there were less people in the city and more crime, so expect to be called whenever and wherever.
Everyone becomes an expert in how it should all be changed, but it's something you soldier through.   The best way to go in my book is with a spirit of doing your time and getting to know your fellow citizens better.   My view of justice and a system that can mete it out and the approach my fellow citizens take to the same question, often scares and scars me for years.  I'll try to spare you, but it won't be easy.