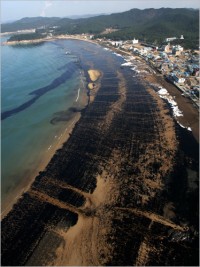 New Orleans Fingers are crossed, breath held, and hopes soaring that finally there may be an interim fix on the British Petroleum BP oil spill disaster in the Gulf of Mexico.  An article by David Fahrenthold and Juliet Eilperin in the Washington Post yesterday asked in a timely fashion why this oil crisis has not produced environmental changes and victories?  (http://www.washingtonpost.com/wp-dyn/content/article/2010/07/11/AR2010071103523.html).
Good question!  They have a lot to say about, some of which is probably on point (general recession) and some of which is not (too far…huh…Louisiana is way closer than Alaska!).  I worry that there is more to this though.
Woefully part of the problem has been the total inability of the environmental organizations and the movement as a whole to speak with anything resembling one voice.  Many times there seems to be more jockeying for position and resources among the groups that real mobilization of support for change.  But, clearly there is a real lack of consensus on what the changes should be.
Perhaps the largest divide is over calls for a ban on oil drilling.  The ban is opposed by 77% of the American people who have been sold for decades that there oil is important and it is better for it to come from "home" than the Middle East and elsewhere.  The divide is also stark in the Gulf where the support for oil workers and the oil service industry is significant because of the jobs and impact on the economy.  The oil companies have also just been better by miles for decades in keeping any of the environmental problems of drilling off of their shoes.  The best example is the well documented problem of canal dredging by the companies along the bayous which has led to tremendous coastal erosion with no real consequences to the companies.