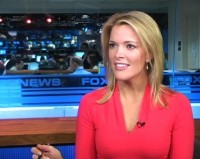 New York It was a different way to come into the big city.  Beulah Laboistrie, a senior ACORN leader in New Orleans over the last more than 30 years, and I were bumped up to 1st class to LaGuardia.  A driver was waiting for us downstairs with our names on a sign to take us to Muse, one of those hip Kimpton hotels all in black and white.  Miss Beulah was given a suite, and it seemed right to hear a couple of oohhs and aahhhs.  A car is going to pick us up at 12:45 to take us the couple of blocks to the Williams Club where the interview with us will take place in the library.  A car picks us up at 2:30 PM and takes us back to LaGuardia and then we are off to New Orleans again.
Walking in the pre-dawn, not surprisingly, it turns out that the giant headquarters of the New Corporation is almost around the corner on Avenue of the Americas (6th).  Across the street from them is the McGraw-Hill Corporation.  Simon Schuster is in the next block.  Broadway is behind us on 7th.  Last night there were huge crowds milling disconnectedly in short pants and cameras, as we drove by.
There is way too much sugar in our coffee!