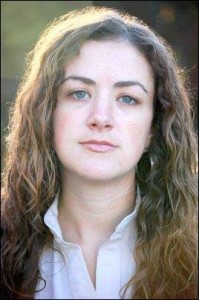 New Orleans All of the surveys indicate that regular folks…working people and even poor people are much more generous as personal philanthropists that the rich.  The rich get the tax exemption and their names on the buildings, but basically the rest of us somehow enrich life itself for real people.
A story in the Times of all places (and not by Stephanie Strom who seems to be on the celebrity giving beat now and complaining about it on Twitter, I gather) seemed right along these lines as it reported on a young woman with good values.  She is a writer and got a big "6-figure" advance and wanted to give back, so Courtney Martin founded the Secret Society for Creative Philanthropy by giving $100 bucks to 9 friends to give away and then report back a month later.   She and the Society (which now has chapters springing up in places like San Francisco in another week, but also Athens, Georgia, here, here!) have now been at this for four years and it has grown.
Some of the giving is contrived and pointless like leaving lucky pennies around, but some seems plain and profound like giving $100 to a drugstore clerk who cheers up the customers at a Duane Reade store in NYC, which has to count extra as a classic example of a "random act of kindness."  Another great example was the friend who posted a query on Twitter about how to give away $100 and ended up matching the best suggestion which was to double down and both give to an abortion rights group in Texas.  I love that!
Continue reading "Secret Society for Creative Philanthropy"