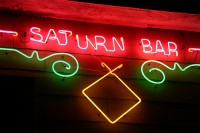 Silver Spring Campbell Robertson from the Times did a piece on the Katrina impact on New Orleans at the 4th anniversary and given the fact – to their credit – that the Times has stayed on the New Orleans / Katrina story all of these years, it bears attention, if for nothing else to monitor the spin.  Here are the parts that caught my eye:
So instead of returning to a decaying economic structure, New Orleans is talking about revitalization, a buzzword behind the new energy in the city, carried by an intensity and idealism that would have bordered on indecent in the old, charmingly carefree New Orleans.
It is there among the legion of young nonprofit workers crowding the bars of the Bywater at night, drawn to what one described as her generation's civil rights struggle. They envision the city as a national example for innovative schools, smart urban planning and a housing stock built to the highest environmental standards.