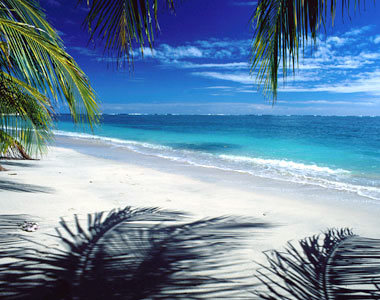 Phoenix Sitting in the Phoenix office of Advocates and Actions (www.advocatesandactions.org), I had trouble believing Isabelle and Teresa when they told me that when they talked to servicers for Bank of America loans they were talking to B of A representatives in Costa Rica.  This was the same Bank of America that received $45 Billion dollars in U.S. government funds as part of the bailout hardly in 2009 after all.  This was in fact the same Bank of America that had, well, how do I say it, AMERICA in its name.
Part of the back story goes back to Countrywide, which was bought by Bank of America.  Part of the Countrywide operation evolved into something called ReconTrust, separate corporation from Bank of America, but clearly identified on its website as a "wholly owned subsidiary" of Bank of America, located in Simi Valley, California outside of Los Angeles, not far from Countrywide's old haunts in Calabasas.
In fact in the FAQ on the ReconTrust website, they are clear about the relationship:
What is your affiliation with Bank of America?
ReconTrust is a proud member of the Bank of America family of companies, a diversified financial services provider serving consumers and institutions with regard to a host of banking and lending needs. We are regulated by the Office of the Comptroller of the Currency (OCC).
ReconTrust is structured as a separate entity from our affiliated banking and mortgage companies – this is to ensure our regulators and investors that we are truly independent.
Because I was still Mr. Doubting Thomas, when I asked Isabelle across the room for the third time if she was "really, really sure" that we were talking to servicers and negotiators on loan modifications in Arizona to folks based in Costa Rica, she didn't say a word, but harrumphed and started dialing the ReconTrust number on the speaker phone until there was a clear answer and a young woman's voice on the other end of the line asking her for her loan number.  As Isabelle gave a number, she asked the woman, "Where are you located?" and just as clearly the voice boomed across the room:  "Costa Rica."
Costa Rica is a lovely country with a fascinatingly diverse landscape and open and friendly people.  But, with all due respect there is no way that our friends there are qualified and able to handle the difficult problems of loan modifications and servicing imperiled homeowners on the brink of foreclosures in Arizona.
It is not simply insensitive, it's just wrong on every count.
How many rocks do we have to uncover to find the totally mess and mayhem that seems to be crawling beneath everything that Bank of America is doing in connection with mortgage loans?  How can anyone in the Treasury Department, government, or anywhere else expect that a Bank that now has more mischief than money, will ever be able to do the right thing for its mortgage holders?
The government needs to take over the foreclosure modification program 100%.
Oh, and I'm talking about the government of the United States, not the government of Costa Rica!  I wouldn't want Bank of America and the Treasury Department to be any more confused than they already are.