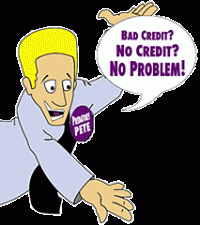 Oshawa, Ontario  For a change, big data seems to have been enlisted in a good fight rather than for spying on us or selling politicians and schlock.   With the recent action of the state legislature Alabama became the thirteenth state along with Illinois and Florida to require payday lenders to report their customers to a central, state-based database, so that there is a serious effort to curtail the number and amounts of allowable predatory loans.
            Studies done by professors and researchers working with ACORN Canada almost 10 years ago found that borrowers tended to take out more than a dozen loans over an eighteen month period while trapped in the payday loan cycle.  Research by the Pew Charitable Trust in the United States has found that the average loan is about $375 in 2010 and 12 million Americans were caught in a similar cycle.
            The database is useful because it forces the lenders to check the information before allowing multiple or untimely loans to the same entrapped debtors.  The rules in many states force a "cooling off" period between when one payday loan is paid and another can be taken.   Other states have a limit of $500 in cumulative loans.  A centralized and shared database can finally bring enforcement into an area where abuse was always miles ahead of the best intentions of the laws trying to curb them. 
            Furthermore, it's working!   You can tell by the squealing of the stuck pigs in the payday lending industry.  According to the Wall Street Journal, Borrow Smart, as the trade group of predators calls themselves, is whining about the fact that in South Carolina for example since the implementation of the database the number of licensed storefront lenders has gone from 663 in 2009 to 419 by 2011, two years later. 
            Unfortunately this is still a rip-off out of control.  The volume of payday loans is now almost $50 billion per year and many who are desperate for cash along with the predators hungry for profits are trying to escape regulation by going on-line.   39% of payday lending is now on-line compared to only 13% even five years ago.  Many of these lenders are trying to escape regulation and even the fact that they are banned in 15 states, including New York and California.
            Talking to organizers with ACORN Canada, there is a campaign in the waiting to try and update the provincial legislation we had won in Ontario, British Columbia and elsewhere some years ago to update the regulations to meet the challenges of technology and the amount of lending going online in Canada as well.  For a change having the big data might be a help for poor, working families, rather than another bump in the road.